Microsharp Launches new diffuser film
Microsharp's Lenticular Diffuser Film is now available on continuous reeled tapes with no seam lines.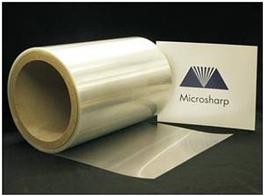 No joins! - Unlike other lenticular films, this one is manufactured in the opposite orientation meaning that it is now possible to produce continuous reels of film with no discountinuation in the structure.

The film is available on continuous reels of up to 140mm width and can be slit to any width required.

The film is available produced on a semi rigid 250µ Polycarbonate film. A version on 100µm PET is also available upon request.
Follow the link for further information
---
This high efficiency 1D diffuser is used to homogenise LED strip lights.The film removes spotting on linear LED arrays whilst exhibiting exceptional transmission.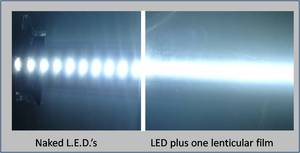 Integration into luminaires
The film can be integrated into luminaire designs either by being placed beneath the unit cover sheet or by being laminated to a support sheet or simply held above the light source under tension.
---
Typical Optical Performance

With LED beam angles up to 120 degrees, transmission will typically be over 85%.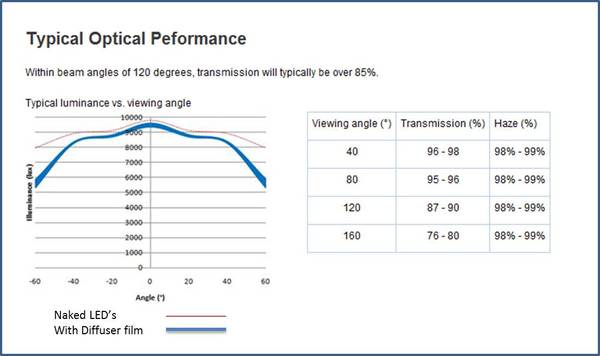 ---